Councils ARE embracing commercialisation
Commercialisation has certainly become one of the most talked about topics in councils through the 2000's – with some reported seeing turnover equivalent to a FTSE 250 company.
Many councils are embracing the opportunity to become commercial entities whilst also seeing the potential for commercially generated revenue to be re-invested in their communities.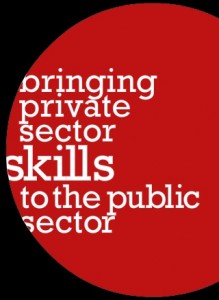 For example, some councils have even entered into commercial income generating projects which are considered by some to be the 'new norm' for local government – in particular buying and/or building physical assets such as hotels, harbours, piers, cinemas, university campuses, and science and research parks for example.
What is also clear however is that whilst some councils are reluctant to stray too much into private sector disciplines, others have categorically stated that this approach should not be pursued at any cost.
So, there is a big commercial 'mind-set' difference with many authorities across the land.
It's about finding a 'happy' medium, and introducing a culture and 'new ways of working' that everyone can embrace and work towards delivering a successful future for the council and that their citizens will benefit from.
Councils that do embrace a commercial strategy say commercialisation gives them more control over developments in the community, builds closer relationships with the people they serve and supports the creation of new jobs.
"Commercialisation will continue to be one of the most important priorities for local authorities over the next decade. Council leaders, CEOs and CFO's realistically have no option but to consider all options available to them for generating their own income."
Opportunities that should be considered for generating revenue to help address the severe funding gap include:
Trading directly with communities
Making the most of existing assets & boost the local economy
Sharing and selling services amongst peers
Driving Digital: to create greater efficiencies & new revenue streams
Commercial Trading
Of the many routes under scrutiny by LA's to manage commercialisation, one is through the setting up of Trading Companies or Social Enterprises or even Mutual Trusts in order to establish a range of commercial enterprises and look at generating revenue this way…
Another is to look at the 'Shared Service' model. But is this the LA's own service? Or is the LA working with third parties (perhaps indeed from the private sector) that together will provide the overall solution?
In this case, will they fall foul of OJEU restrictions, or indeed will they even be Teckal Exempt'?
What this does all highlight is that it's all too easy to just rush in, without really considering the implications. Indeed it's also an area where others may fear to tread…
So here's just a few (of many) things that will need to be considered as part of any trading approach!
Summary


– Most importantly… don't try to be something that you're not!
– Do what you're good at… not what you're not good at!
– Trading Companies (and other alternatives) are not always the 'Holy Grail'!
Revenue Generation


– Is as much about reducing costs and removing excessive waste… as it is about developing new sources of income!
Market Assessment


– What is the product / service / solution that you want to market and sell?
– Is this yours… or is it a solution that you 'share' with either another public sector body?
– Is this something you share with another company, perhaps someone from the private sector?
– What's really involved here?
– Do you really understand this marketplace?
– Have you undertaken a full market assessment?
– What is the realistic scope of this opportunity?
– What is the realistic size of this opportunity?
– Have you undertaken a full risk assessment?
– Who are your potential customers?
– Do you know what they're looking for?
– Have you got what they're looking for?
– If not, what are you going to do about it?
Marketing / Selling


– How are you going to market yourselves?
– How are you (and who is) going to do the selling?
– Have you produced a business forecast?
Competition


– Do you know everything about your competitors?
– Who are they, where are they, what do they have, who are their customers?
– Have you produced a detailed competitor analysis?
– Can you compete?
– How competitive would you be? And not just on price!
– Exactly how would you compete?
– What would differentiate you from the competition?
– What are your USP's? If you don't have any – why are you bothering?
Finance


– What will the likely return be… and when?
– How much is it going to cost – just to get onto the same 'playing field' as your competitors?
– How much is it going to cost to stay on the 'playing field'?
– Do you have sufficient levels of investment?
– Where is this coming from? And for how long?
Revenue Vs Profitability


– Don't confuse the two!
– Revenue is nothing without knowing what your Gross Margin is!
– You might be generating £1.5M in revenue (which sounds great) – but at what cost?
– If you don't know what it's costing you… then you have a problem!
– Ultimately it's the Net Profit that's the key!
– And it's that profit that will help to fund additional services!
Resources


– Do you have overall sufficient resources?
– Do they have all the right skill sets, in all the appropriate areas of development, marketing, selling, deployment, implementation and support… to make this work?
Timescales


– How long will it take you to be successful?
– Is this a realistic timescale? Probably not?
Support


– How are you going to support your product / solution / service?
– Can your infrastructure cater for this – or will you have to make changes?
– Can you provide the right levels of support?
– Are you going to provide 9 to 5 coverage, 8 to 8 coverage, 24/7 or something else?
Risk


– What are the risks? (At every stage through the above process)
– Should you continue – yes or no? (Asking this question all the way through as well)
---
Alternative Delivery Models
Digital Self-Service
New Ways of Working – From Strategy to Delivery
Stepping Up to the Challenge – Delivering Better Outcomes
---